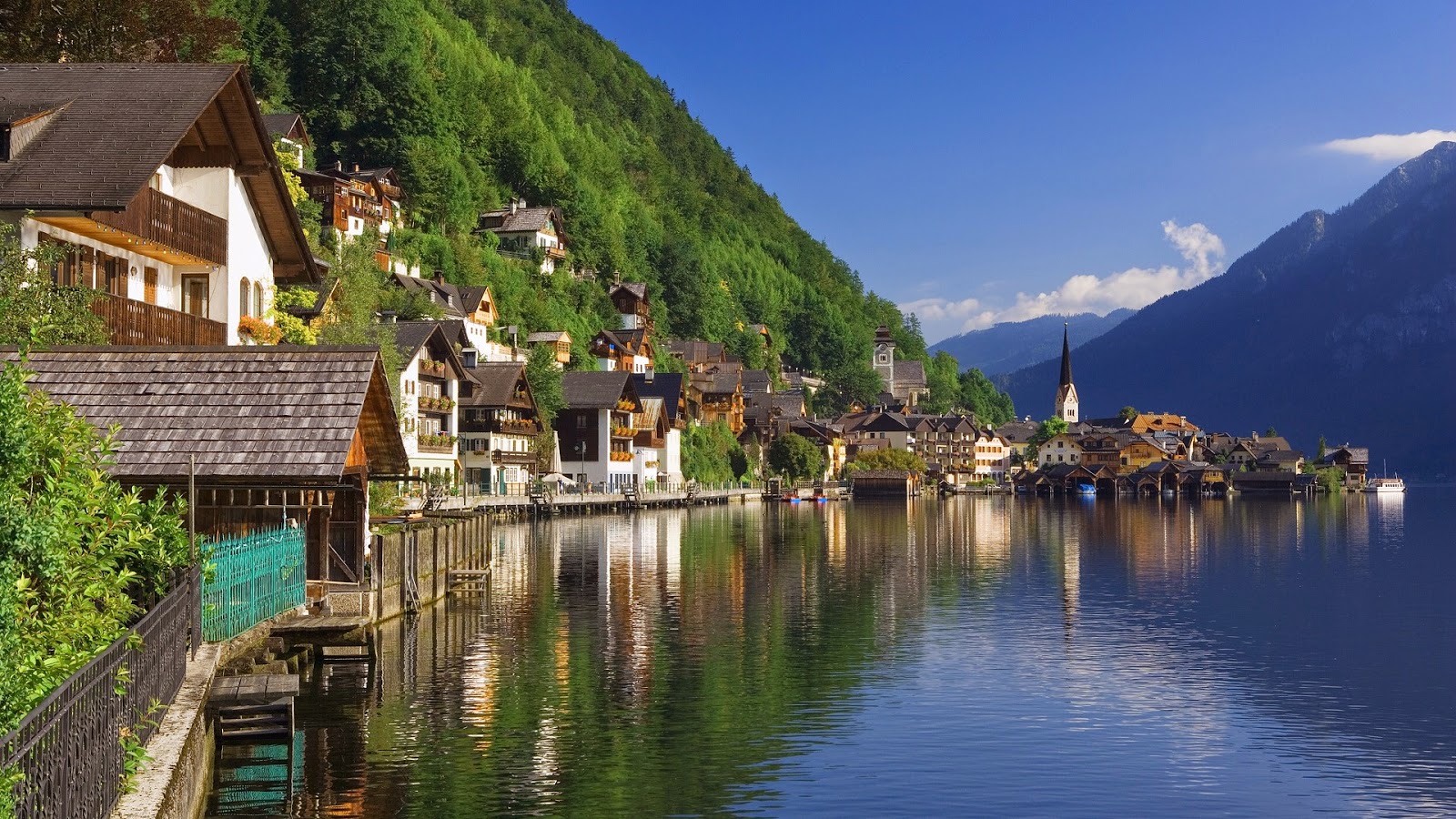 Basic information:
Austria, officially the Republic of Austria, is a landlocked East Alpine country in the southern part of Central Europe. It is composed of nine federated states, one of which is Vienna, Austria's capital and its largest city.
Visa Type:
There are many types of visas are available for Austria like Tourist, Business and Transit etc. Smart Holidays Limited provides consultancy support for Tourist & Business visas.
About Our Visa Consultancy:
Our Premium Visa Consultancy for over all Countries in the World is a 360 degree approach. It enables you to prepare your visa application perfectly according to your profile. Proper visa documentation depends on several factors. Hence, we conduct a complete background and travel history check on the client. Based on that, accurate customized consultation is provided. Clients are carefully explained the specific documents' requirements for visa application to improve its acceptability. Under this hood, we do all the pre-application document screening on your behalf. We provide visa support for over all countries which don't have Embassy presence in Bangladesh, to free you from any recurring hassles.
We will open up a case file under your name and details to analyze your travel and professional history. Then, we will prepare the best possible approach for a successful visa application. You can only avail our Visa Consultancy Support upon purchase of the service and once you have agreed to our terms & conditions.
Please call our hotline numbers to book your consultancy slot.
Call for Your Appointment:
01903-168 200,   01903-168 201, or
E-mail: info@smartholidayslimited.com,    smartholidayslimited@gmail.com
*** Our Service Charge & Consultancy fee starts from BDT 10,000/- up to 50,000/- per Applicant (Based on country, visa category & the complexity of case). At first, we will listen to your case and finalize the Consultancy Fee. Then, at the time of opening your case file you need to make the payment and afterwards we will sit for the Detail Consultation.
Visa Fee & Service Charge:
Embassy fee: TK. 8,500 (60 Euros)
Smart Holidays Limited service charge TK. 5,000 (Notary and translation charges are additional- if needed).
Processing Time:
Tourist visa: Total 10-25 working days (File processing + Appointment+ Embassy).
Business visa: Total 15-25 working days (File processing + Appointment + Embassy).
Austria Tourist Visa Checklist:
Valid passport with old passport- (09-12) months
Recent 02 copy photograph taken in last 03 months. (white background only, mate paper, photo size 35 mm x 45 mm).
NID/birth certificate
Student id (if student)
Bank statement– original copy. (personal statement – last 06 months; minimum balance 700,000 /-BDT to 10,00,000/-BDT for each application)
Solvency certificate
Salary statement
Trade license (renewal trade license copies English translated with notary public)
Visiting card
Company letterhead
Tin certificate (last three years return income tax photocopy)
NOC for private service holder
Office id card (if any)
Government order (G.O) for official passport holder.
Retirement certificate for retired person
Bar council certificate for advocate (with chamber blank pad page 02 copy)
Invitation letter (name, phone number, email id, home address (if any)
For married applicant: Nika Namah
For divorced applicant: divorce paper
Land property documents if any.
FDR copy if any.
Please Note:
Photograph should not be more than 3 months old, scanned/stapled and should not be used in any of the previous visas.
Continent : Europe
Capital : Vienna
Official Language : German, Hungarian, Slovenian, Austrian German
Currency : Euro
Local Time : (GMT+2)
Exchange Rate : 89.87 Bangladeshi Taka
Dialing Code : +43
Weekend Days : Saturday and sunday
Population : 8.611 million (2015)
Area : 32,386 mi²
Education : 98%
Religion : Roman Catholi.
Climate : Austria is located within a temperate climatic zone. In the west and northwest the influence of the temperate Atlantic climate is felt more strongly, in the east the influence of the continental climate. Temperatures depend largely on altitude, with averages 5°C lower for each additional 300 m of elevation.
Prime Minister / President / King : Christian Kern
Destinations : Vienna, Salzburg, Innsbruck, Graz, Lake Constance,Mozart's Salzburg,The Emperor's Tomb: Hofkirche and the Museum of Maximilian
Points of Interest : Alps,Schönbrunn Palace,Hofburg.Lake Constance,Zugspitze,Salzkammergut,Belvedere, Vienna,Rhine
For more Questions, please submit your enquiry: